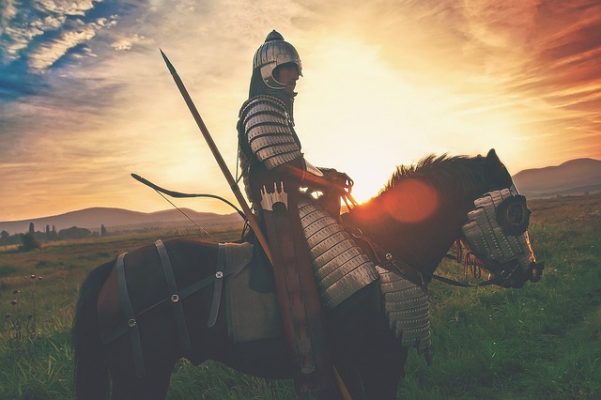 By: Sharon D. Landy
1) In order to walk in total prosperity we must take our rightful place as kings and priests. Revelation 1:4-6 . . . And has made us kings and priests unto God and His Father; to Him be glory and dominion forever and ever.
2) The Father's will is for us to be prosperous in every area of our lives, but all other prosperity is directly proportionate with how prosperous our souls are in Christ. 3 John 2 – "Beloved, I wish above all things that thou may prosper and be in health even as thou soul prospers." Subsequently, all other prosperity is contingent on the prosperity of our soul.
3) The first key to your soul prospering is finding out who you are and begin walking in it. We are kings and priests taken from among men for men in things pertaining to God. So walk in your inherited authority.
4) 2 Chronicles 26:1-23 (Amplified) – Uzziah set himself to seek God in the days of Zechariah, who instructed him in the things of God; and as long as he sought (inquired of and yearned for) the Lord, God made him prosper.
5) God has raised up leaders whose message and lives propel people to seek God—to inquire for Him and to make Him their vital need.
6) 2 Chronicles 31:1-21 – . . . And every work that he began in the service of the house of God, in keeping with the law and the commandments to seek his God (inquire of and yearn for Him), he did with all his heart, and he prospered!
7) The regions and kingdoms of this Earth have been infested with demon spirits that declare that they will not relinquish their control. But I stand and declare that the kingdoms of this world has become the kingdom of our Lord; and even as God was with Uzziah and Hezekiah to destroy and dispossess the enemy, so shall He be with those who seek after Him and take their place of authority as kings and priests!
8) We must understand Who has called us and what we have been called to do. We have not been called to organize social meetings. When we organize, demonic councils and empires should be shaken and destroyed. New cities and territories should be taken for Christ, built up and established on the most holy faith. If our meetings are not producing these types of results, we might as well stay home and watch TV or enjoy some other form of entertainment. Because a church meeting void of the Holy Ghost and His power is nothing more than religious entertainment!
9) Leaders arise and take your place; put on the whole armor of God; take on the apostolic mantle and lead this great people to the feet of the true and living God so that they can take their place of dominion as kings and priests. It's time to take regions and nations by force; for this is the only way that we will prosper and present this Earth back to God as a sweet smelling savor.